Our
School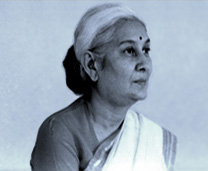 RACHANA - the name itself has a special significance. Keeping up to its name RACHANA has always been growing, experimenting, trying to solve problems in different ways and hence is not shackled by fixed traditions and ideas.

Smt. Pannaben, a visionary par excellence, laid the foundations of Rachana School way back in 1963. Having operated from its original location at Bombay Garage for nine years it moved to Shahibaug in the year 1972 where it majestically stands today. Thanks to the world renowned architect Shri Balkrishna Doshi for the unique design and the stately façade of the building that proudly claims to house about a 1000 odd students. In the year 1986 a new wing was added to Rachana School. This building designed by Shri Nimish Patel and Smt Parul Zaveri became a wonderful playhouse for the tiny-tots of the Kindergarten. A well equipped auditorium was added to our school building in the year 1993. Shri Bimal Patel, an acclaimed architect, helped add another wing.This was erected as a tribute to our Founder-Director Smt Pannaben and we proudly call it our 'Resource Centre'. The Resource Centre with an auditorium at the ground level was inaugurated on 8th January,2007.

This wing has a plethora of not just books but also audio/video materials and is well connected with a broadband internet connection. Being a hub of various activities this place is frequented by the students with full enthusiasm. True to its spirit Rachana has always believed in creativity. Experimenting and exploring have helped our students to scale new heights.This freedom of thought and expression has helped our children to step into the portals of the world renowned institutes. Our School Song is Gurudev Tagore's classic 'Where the Mind is Without Fear'. Every morning the children sing the Gujarati Version (translated by renowned poet Shri Niranjan Bhagat).Rachana, a co-educational school, is a blend of the best of the old and the new and the modern and the traditional deep philosophy of keeping the children connected with nature as well as making them tech savy is what we truly believe. In short we encourage and emphasize on an overall development and refinement of each and every child- a holistic approach towards education.